Heidi Emmett-Whisper Blouse

Sizes XSM-4X


Silk Scarf Kit

Kit includes 50-60 yards of 100% silk up-cycled Sarees. Wash Away stabilizer and Pattern. Colors may vary.


Terrific Tabard aka Skinny Vest by Heide M. Emmett

Great stash buster!! Sizes XSM-4X


Vanilla House Designs: Binkie Bibs - P206

Don't Lose the Pacifier! Bibs that keep the binkie attached to the baby! Three versions: a fox a doggie and an elephant! One size fits all for babies ages of a few months to about 18 months!


Vanilla House Designs: Sugar n Spice - P208

Mix and match the dress tunic/top skirt and leggings to complete a total wardrobe for your 18-inch doll.



Out of Stock
Pink Fig: Tea Party Skirt/Top - No. 22

A double layered skirt featuring a drop-waist band a apron adorned with 3 frayed flowers. Instructions for the matching top are included too! Sizes 12 months to 10 years.



Out of Stock
Blue Jean Apron Pattern

Availability: Usually ships in 3-4 business days



Out of Stock
Carina Gardner Sewing Patterns: Little Sweet Lola Outfit/Doll

Little Sweet Lola Outfit/Doll


Curby's Closet - Quilted Baby Loafers #105

Sizes 1 & 2 Shipping generally between 3-4 buisness Days


Curby's Closet - Quilted Baby Mary Jane Shoes

Sizes 1 & 2 Shipping generally between 3-4 buisness Days


Curby's Closet: Quilted Baby Ballet Booties #125

Sizes 1 & 2 Shipping generally between 3-4 buisness Days


Figgy's - Beach Bum Hoodie & Board Shorts Pattern

A Pattern to make this Item Shipping generally between 3-4 buisness Days



Out of Stock
Heather Bailey - Daily Spice Halter Apron

Sizes for small medium and large. Shipping generally between 3-4 business Days



Out of Stock
Indygo Junctio - Urban Prairie Dress IJ923

Urban Prairie Dress



Out of Stock
Indygo Junction - Flouncy Tops And Pants IJ865

Availability: Usually ships in 3-4 business days



Out of Stock
Indygo Junction - Little Charmers IJ813

Availability: Usually ships in 3-4 business days



Out of Stock
Indygo Junction - Restyled Shirts IJ795

You can restyle a woman's plain blouse or a man's shirt into a completely new eye-catching look by using several coordinating cotton fabrics and your imagination. Adjust the ruffle at both the bottom of the shirt and sleeve to the length you prefer. Creat


Indygo Junction - Shoulder Tie Topper IJ827

Availability: Usually ships in 3-4 business days



Out of Stock
Izzy & Ivy Designs: Blossom's Garden Party Skirts

Blossom is having a garden party and your little posey is invited. She'll have her choice of 8 beautiful skirts and a lovely headpiece to dance and play the day away. Blossom garden party sizes 1-14



Out of Stock
Izzy And Ivy Designs - Chloe

Availability: Usually ships in 3-4 business days



Out of Stock
Lady Bug Lace: Be Witchy # 602

Applique Apron Pattern. Full and half apron patterns.



Out of Stock
Lilac Lane - Frolic Open-Back Top and Ruffle Capris

Lilac Lane - Frolic Open-Back Top and Ruffle Capris



Out of Stock
Little Lizard King Sewing Patterns: Apron Knot Dress

Apron Knot Dress Pattern Sizes 6m - 12 + Doll Pattern



Out of Stock
Little London Smartie Pants 2

Availability: Usually ships in 3-4 business days



Out of Stock
Modkid Isabel

Availability: Usually ships in 3-4 business days



Out of Stock
Modkid Julia

Availability: Usually ships in 3-4 business days



Out of Stock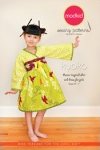 Modkid Kyoko

Availability: Usually ships in 3-4 business days



Out of Stock
Modkid Mini Ava Doll Dress

Availability: Usually ships in 3-4 business days



Out of Stock
Modkid Mini Kyoko Doll Dress

Availability: Usually ships in 3-4 business days



Out of Stock
No Sweat Quilted Jacket Pattern

Sweater jacket pattern



Out of Stock
Olive Ann Designs To Tie For

Availability: Usually ships in 3-4 business days



Out of Stock
Olive Ann Designs: Charley - OAD87

Two Dresses/Jumpers and Matching Doll Dresses Sizes 2-8 with matching 18" Doll Dresses



Out of Stock
Olive Ann Designs: Me & Mama (Child) - OAD74

Child's Top & Skirt Sizes 2-10 with matching 18" Doll Outfit



Out of Stock
Olive Ann Designs: Pattycake Dress - OAD71

Dress and Matching Doll Dresses Sizes 1-8 with matching 18" Doll Dresses



Out of Stock
Olive Ann Designs: Penelope Dress - OAD88

Dress and Matching Doll Dresses Sizes 2-10 with matching 18" Doll Dresses



Out of Stock
Pink Fig: Mia Top - No. 14

Sizes 12months - 10years.



Out of Stock
Pink Fig: Mish Mash Skirt And T-Shirt - No. 10

Sizes 2t - 12 years



Out of Stock
Sally's Jacket Pattern

Shipping generally between 3-4 business days



Out of Stock
Serendipity Studio: Fashion Formula Skirt - Vol. 3 - No.5

Availability: Usually ships in 3-4 business days



Out of Stock
Serendipity Studio: The Jordan Jacket - No. 134

The Jordan Jacket Sizes XXS-XXL



Out of Stock
Sewfast Design: Twirly Batik Skirt Pattern - 947

Pattern to make this Item. Shipping generally between 3-4 business days


Sewfast Design: Twirly Batik Skirt Pattern - Child Size #947-J

Pattern to make this Item. Shipping generally between 3-4 business days


Virginia Robertson Designs: The Quilter's Long Vest & Jacket Pattern

A Pattern to make this Item. Shipping generally between 3-4 business Days